community
National Service of Communion
"Today one thing ends and another begins. A new stage of this journey is beginning. A stage marked by communion between all the members of the charismatic family, in which the mighty presence of the Holy Spirit is manifested for the good of the entire Church. A presence that makes each one equal, since each has been born of the same Spirit: great and small, old and young, engaged on the worldwide or local levels, all form a whole that is always greater than the part." (Pope Francis, 8-6-2019)
Guidelines for the Creation of a National Service of Communion
community
CHARIS National Services of Communion
The CHARIS National Services of Communion (CNSC) are being set up all over the world. We publish here those that have been communicated to us. Some of these CNSC are transitional services (see Orientations, transitional article, p. 19). We will continue to publish in the next magazine the CNSC of your different countries of which we will be aware.
CNSC ITALY
Ciro Fusco (Coordinator), Anna Leonetti, Corrado di Gennaro, Daniele Casetta, Domenico Novi, Griselda Ciclista, Mariano Benzi, Mario Landi, Matteo Calisi, Mauro Loreti, Mirko Pettinacci, Roberto Ricci, Sara Ferretti, Thulio Fonseca, Silva Vincenzo Genovese , Don Pasquale di Dio, Alessandro Ruo Rui, Alessandro Fusco, Carmen Franzese, Francesco Casadei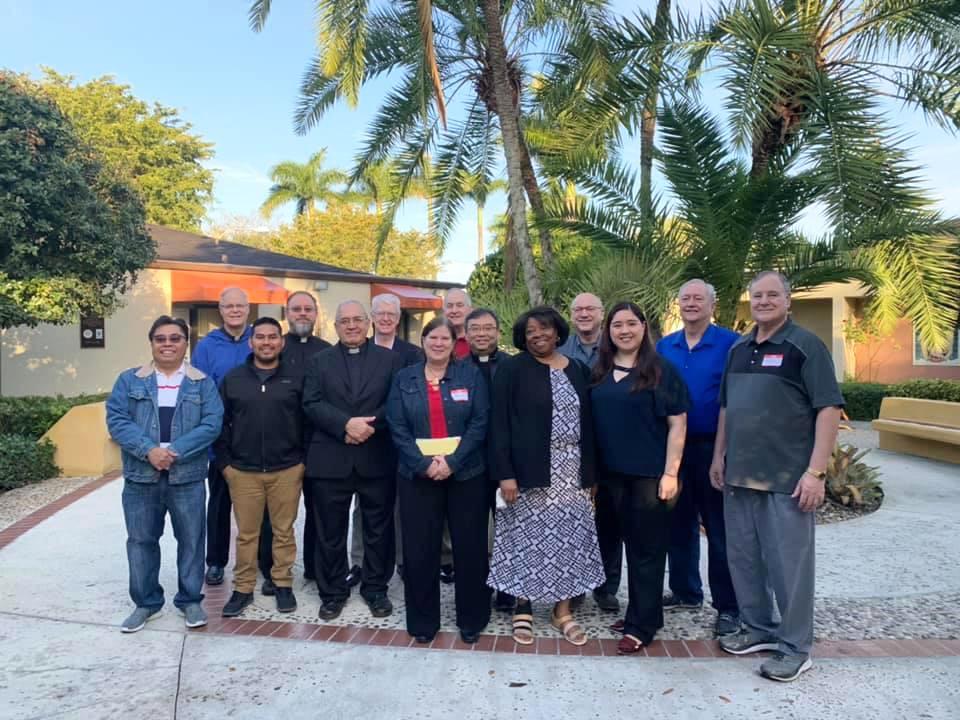 CNSC USA
Msgr. Joe Malagreca (Coordinator), Ron Riggins, Walter Matthews, Katia Arango, Marie Joseée Joseph, Bob Canton, Fr. Anthony Ouellette, Fr. Francis Chung, Bob Thornton, Chuck Hornsby, Jane Guenther, Oscar Serrano, Jessica Navin, Paul Dinolfo, Fr. Bob Hogan
CNSC SCOTLAND
Teresa Lally (Coordinator), Carol Masterton, Greg Swanney, Margaret Farrell, Elizabeth Danby, Anne Hendry, Michael Jordan, Shirley Ogilvie, Ged Farrell, Teresa Lally, Bishop John Keenan, Bishop William Nolan, Maria Bartlet
CNSC GUATEMALA
Jorge Mario Marroquín (Coordinator), Nelson Martínez, Víctor García, Ely de Monterroso, Víctor Álvarez, Cupertino Castro.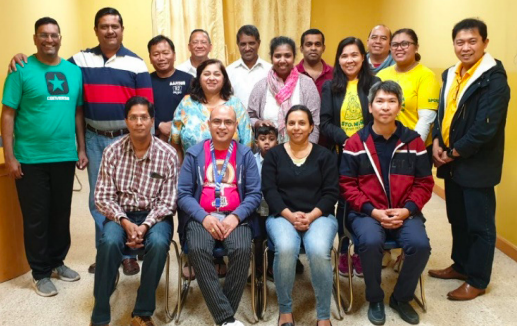 CNSC QATAR
Dexter Carreon (Coordinator), JensilD'silva , Sunil Cerejo, Rey, Nick Bonus, Vinod Silva, Sunita Mascarenhas, Maria Sonia Wilma, Mahesh Perera, AdithReyes, Art Bargo, Bernie, Neil Rutor, Augustine Fernandes, Rashmi Cerejo, Joseph Mangio; Fr. Rally Gonzaga (Spiritual Director)
CNSC INDIA
Joy Antony (Coordinator), Stephen Bernard, Ajin Joseph, Verghese Joseph, Shaji Scaria, Mervyn Luis, Mary Prakashi, Sr. Paulina Melite MSMI, Vargheese Ittera, Robin Dias, Philmon Ekka, Elias Lyngdoh, Fr. VV George, Bishop Francis Kalist (Episcopal Advisor), Cyril John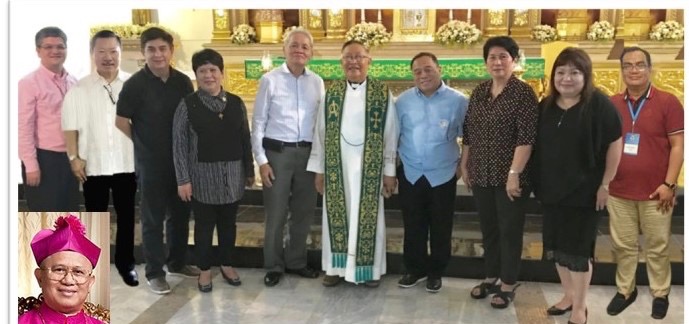 CNSC PHILIPPINES
Arcadio Tamayo (Coordinator), Mars Catan, Nestor Mangio, Jun Cruz, Fe Barino, Jing Mendoza, Lina Eusebio, Annie Corpin, Shok Ariola, Fr. Bart Pastor, Archbishop Jose Palma (Episcopal Adviser)
CNSC PANAMA
Sergio Calderón (Coordinator) Itzel Galván, Carlos e Itzel de Rivera, Edwin Gutiérrez, Noel Peñafiel, Anayansi Bustamante de Peñafiel, Lisandro Solano, Luis Rodríguez, Eduardo Smith, Rodis Martínez, Lourdes de Tamayo, Lelia Lombardo, Angélica de García, María Jesús de Kam (Susy de Kam) P. Alberto Narváez, Wilbert Toruño
CNSC IVORY COAST
Séraphin N'Dattien (Coordinator), Davide Dougnon, Anthony Acka, Angèle Morrisson, Berger Roger Ango, Clément Tuho, Père daple, Paul Adoh, Véronique Adou, Guillaume Koffi, Daniel Bolou, Boris Kouame, Ble Cyrille Debroh, Ghislain Lattes
CNSC SRI LANKA
Ranjana Kaviratne (Coordinator), Indrani Perea,Nihal Fernando, Marie Dissanayake, Rev. Fr. Robinson Wijesignhe, Dr. Delryn Waniagaratne
CNSC SPAIN
Oscar Puebla (Coordinador), Ma Carmen Rubio, P, Lázaro Iparraguirre, Montserrat González, Ma Carmen Rosa Gito, Lourdes Magallón, Alejandro Bo Andreu
CNSC INDONESIA
Ronald Moniaga (Coordinator), Pastor Steve Winarto, Fransiskus Eric Wijaya, Endie Raharja, Eleine Magdalena, Maria, Budi Huang, Tenoyo, David Adinata
CNSC FRANCE
Cathy Brenti (Coordinator), Mgr Hervé Gosselin, Mgr Thierry Scherrer, P. Xavier Jahan sj, P. Jean-Christophe Meyer, P. Patrick Sempere, Yannic Cossiez, Brigitte D'Artemare, Marianne De Boisredon, Bernard Decotte, Chantal Devot, Monique Graessel, Marc Hodara, Julie Le Rouge De Guerdavid, Etienne Mellot, Jean-Paul Perez, Claire Pécout
CNSC UAE
Dr (Br) Joseph Lukose (Coordinator), Br Regi Xavier, Br Clinton Joseph, Br. Arockiaraj, Br Joe
D'Silva , Ruby Prakasham, Rev. Fr. Victor Prakash
International Service of Communion
Continental Service of Communion