"…In the world you will have tribulation. But take heart! I have overcome the world."
(John 16:33b)
As an urgency, the CHARIS Intercession Commission, on Saturday, March 26, in an ordinary meeting, presented to the International Service of Communion (SIC) the project to carry out a world day of prayer, with the Current of Grace extended in the world; crying out for peace, especially for Ukraine.
Topic: CHARIS 12-hours Online Adoration & Intercession For Peace in Ukraine
Part 1 | 09 am – 10.30 am : https://www.youtube.com/watch?v=zkdd3E8-Duc
Part 2 | 10.30 am – 09 pm: https://www.youtube.com/watch?v=tOll6gvGlYs
Rome time
TIME: Wednesday, 13 April 2022 (9 am to 9 pm) [Rome time].
Thousand participants can join on Zoom. Others could participate on CHARIS International YouTube.

Intercession will be by different continents in different languages.
Latin America will do intercession in Spanish from 12:55 to 1:15 p.m. (Rome time).

Please spread the information and encourage intercessors to join in prayer.

United in prayer we will see the Glory of God. "Have I not told you that if you believe you will see the glory of God?" (Jn 11: 40).
MARY QUEEN OF PEACE PRAY FOR US!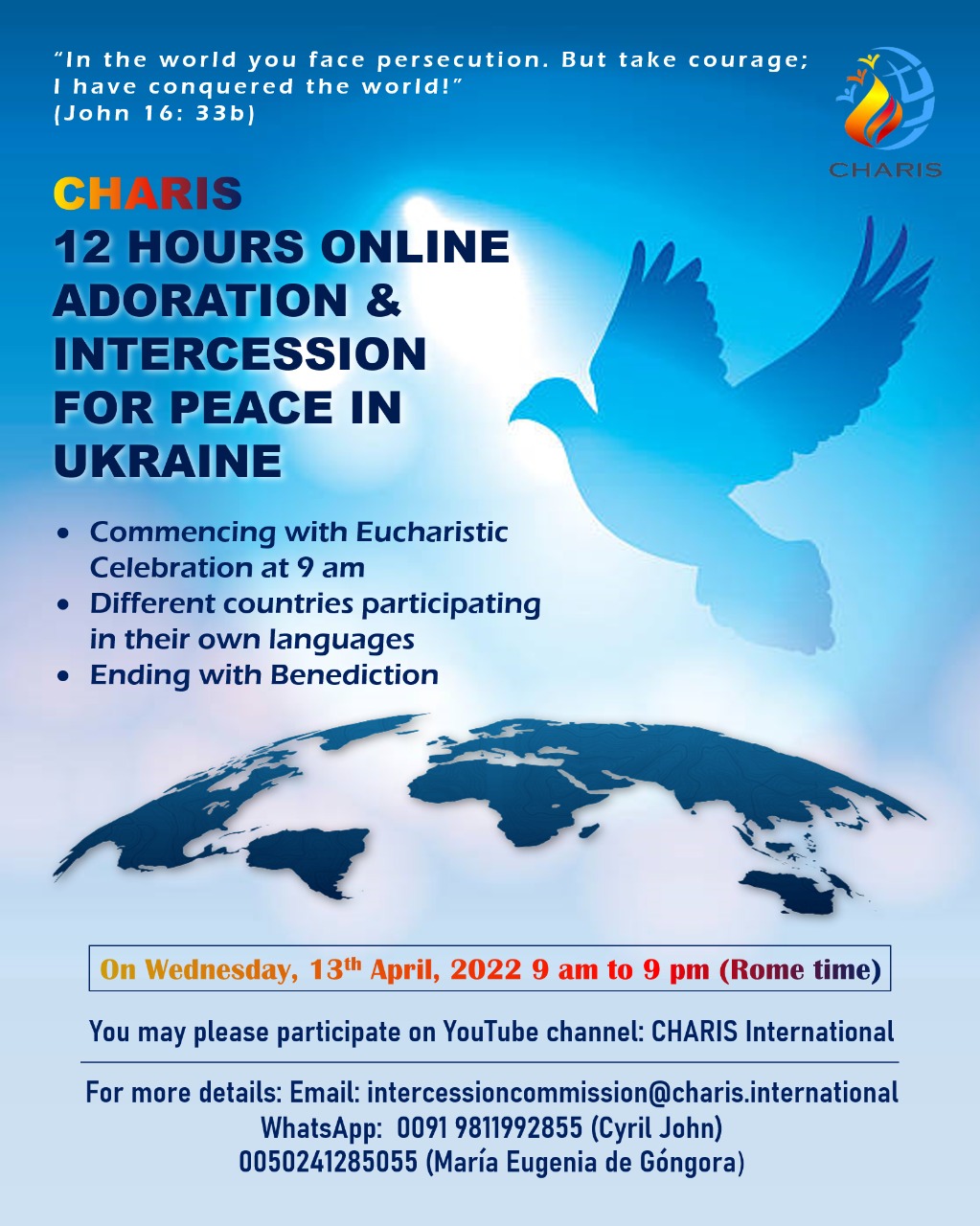 More information about the Intercession Commission click here